Care Home Activitites Co-ordinator
As an Activities Co-ordinator at St Mary's Haven Care Home in Penzance, you will deliver a variety of imaginative and fun activities to ensure our residents can enjoy an environment that is motivational and fulfilling. We want to make sure each individual can pursue the interests they most enjoy and that means you will have a real impact on our residents' lives. The Activities Co-ordinator role involves helping us to deliver an entertainment and activities programme that covers a wide range of pastimes, social activities, outings, and events. Our aim is to help every resident live as independently as possible and enhance their involvement with their family, friends, and the local community.
Could you make a difference?
There is no need for any specific experience or background to join us as an Activities Assistant, although a background in care would be helpful. We are looking for someone keen to use creativity and people skills to provide the quality care we would all expect for our loved ones. It is more important that you have a sense of fun, creativity, and the ability to encourage and motivate others.
We are looking for someone with a real interest in the people we support. Enthusiastic and empathetic, you are someone who will really enjoy helping our residents to live their lives to the full. The right person will have every opportunity to develop their skills further.
Working for us
Our standard hourly rate for our Activity Co-ordinators is dependent on age and experience, but I typically £10.24 to £11.86. This position typically involves day time working (between 10am and 4pm) with either part of full-time hours available, and some weekend working may be required.
For example
30 hours per week could be up to £326.64 (£16,985 per year)
About you
Passionate and experienced in working with the elderly and people with dementia
Interested in crafts and fun activities
Able to find new and exciting ideas for the residents to participate in.
Bubbly, creative, and positive personality
Organised and able to work well in a team
Flexible in your working pattern, including working some weekends
Willingness to learn and develop
As well as a competitive salary, Anson Care Services can offer
Free uniforms
Free DBS checks
Paid holiday
Ongoing training and development
Anonymous stress helpline for all staff
Excellent career development opportunities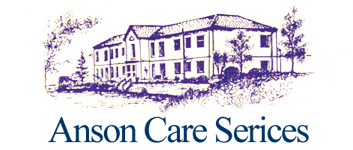 St Mary's Street, Penzance, TR18